Feature: View Summaries of Your Production's Parameters
29 October 2019
by
Ross Johnson
GoldFynch has released a new feature that lets you quickly view the parameters used in the creation of your productions.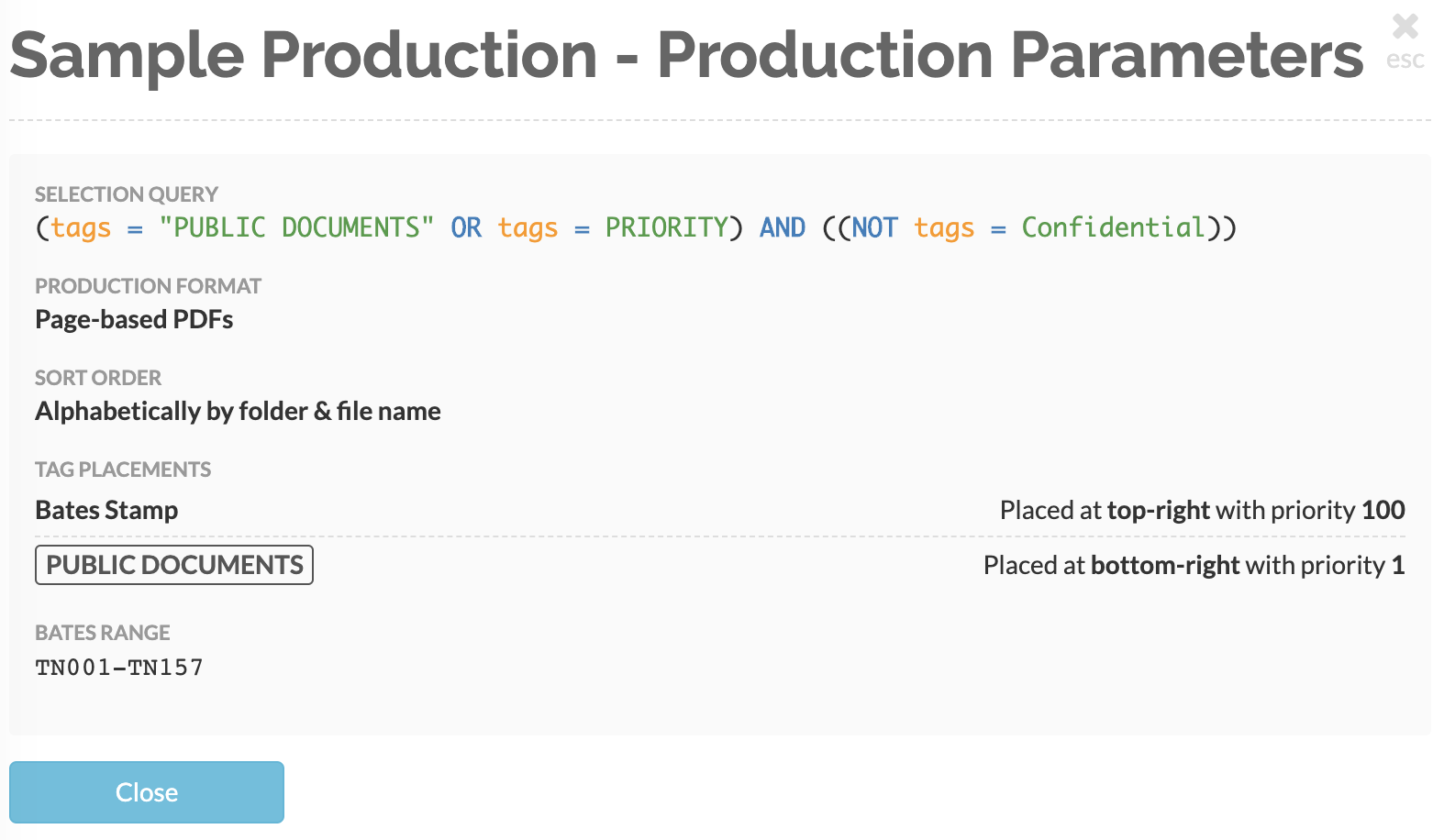 Viewing production parameter summaries
As soon as GoldFynch begins producing your files, it gives you the option of viewing the parameters used for the summary. You do this from the 'Requested Productions' tab of the Productions view. If your production isn't visible, just click on the 'Submitted' heading column to sort by date of submission until the one at the top is yours. On the far right of your screen alongside the Download Production, Production Log, Share Production buttons, you will now also find an Information button. Click on the Information button against your production to bring up its parameter summary.

Note that this feature isn't retroactive, so some very early productions made before the update will not have the production information available.
Looking for other production features? Here are some more that GoldFynch offers: