How does GoldFynch Work?
Login | Drag-and-drop | Go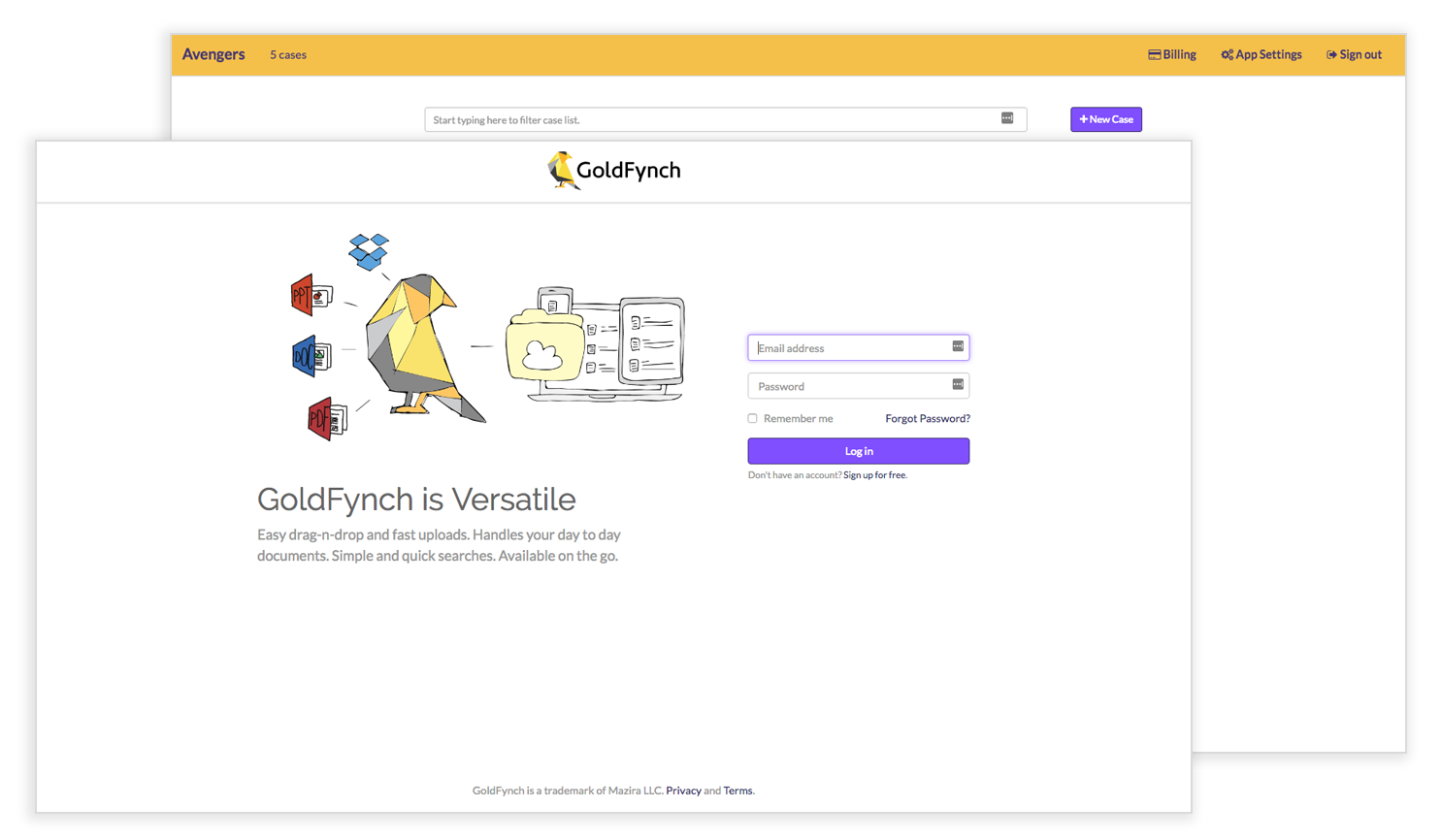 Login from anywhere
Login and access your data from anywhere. GoldFynch runs on the Cloud, so work on your case wherever you are. Just login from your favorite device and you're ready to start.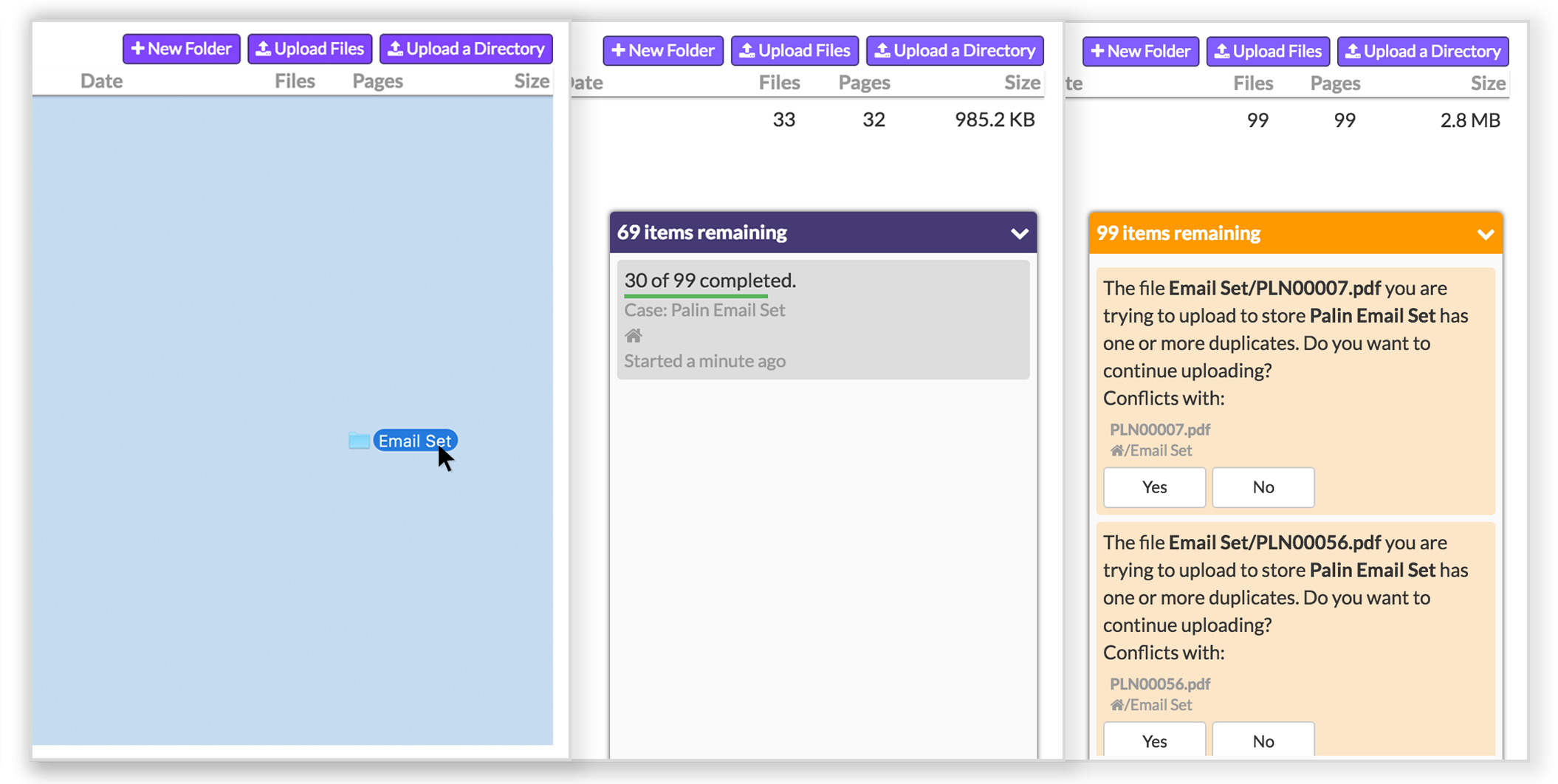 Drag-n-Drop Uploads
Simply drag your files and folders into your GoldFynch browser window, to upload them. GoldFynch will tell you if there are duplicates.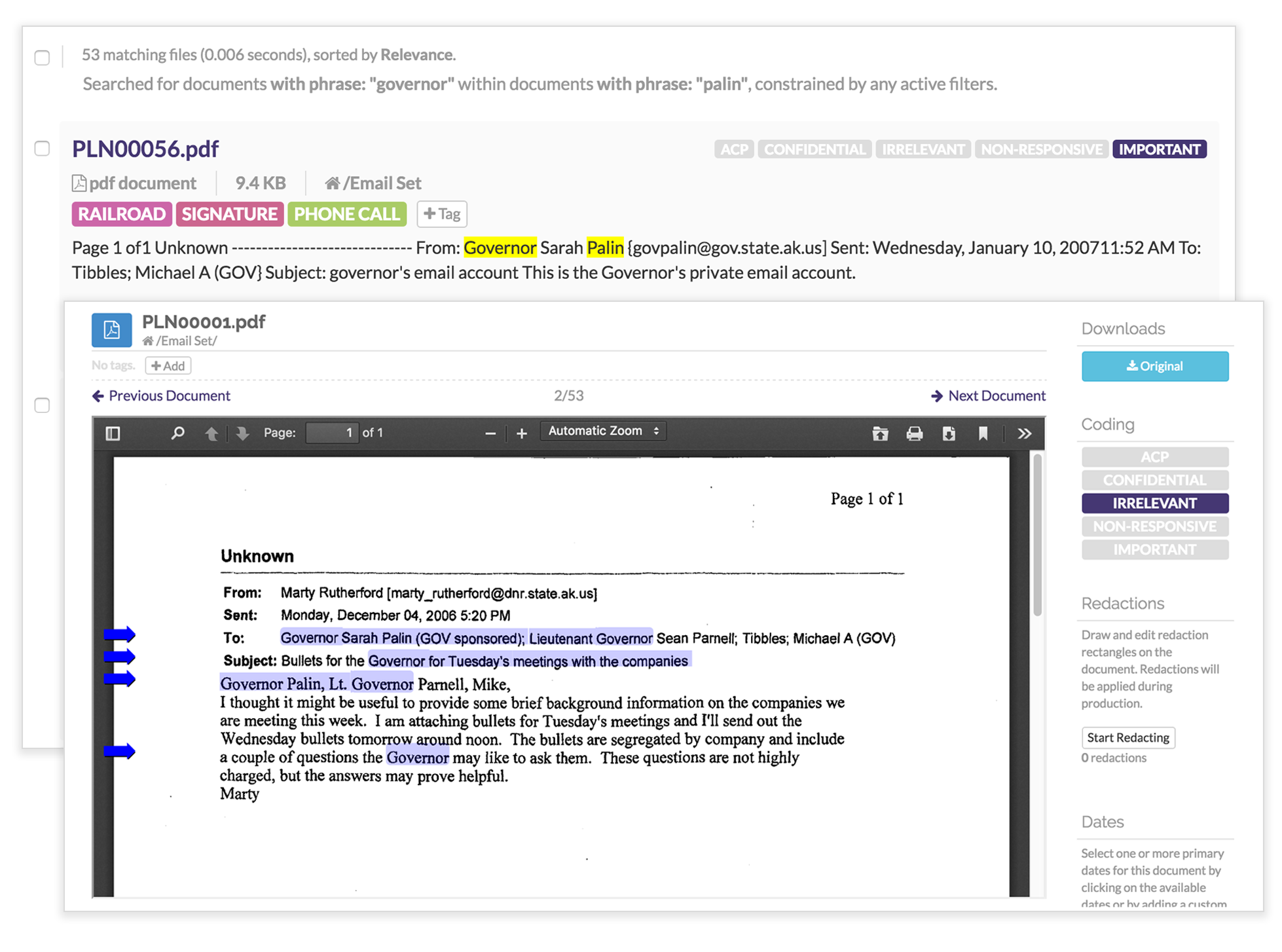 Search, view and classify
Search for information like you search the Internet. Easily view documents in the GoldFynch document viewer and quickly see relevant search terms. Classify and categorize your documents.