Create and Maintain Tags
When you create a new case on GoldFynch the following tags Privileged, Non-Responsive, Irrelevant, Important and Confidential are set up by default. Any other tags that you wish to create can be easily set up from the Tag View screen. You can also set up and update tag preferences, rename tags and delete tags from this screen.
Creating tags from the 'Tags' view
Step 1. Navigate to the 'Tags' view by clicking on the button in the left pane
Step 2. Click the + New Tag button below the search bar
Step 3. Enter the tag name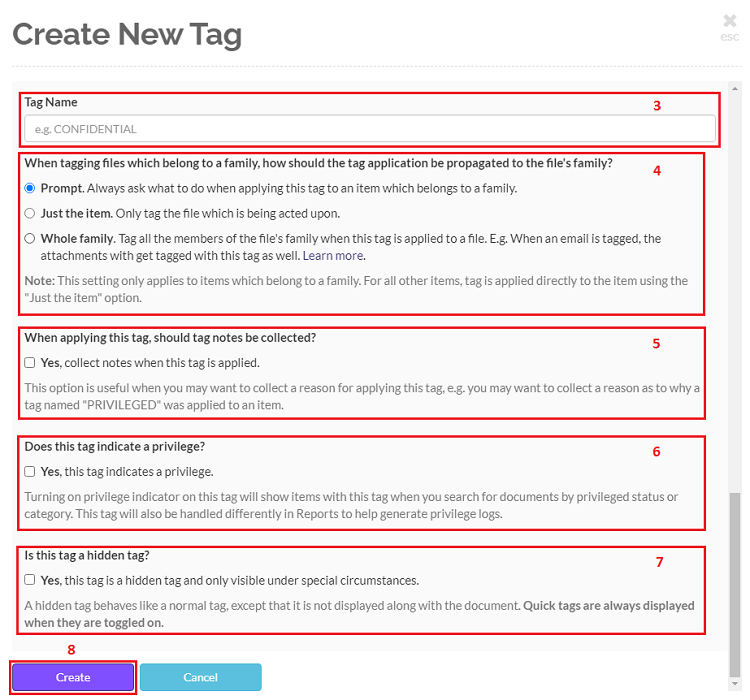 Note: As you enter the tag name it will be checked to see that it is a unique name for the case. If the name is valid the message Name looks good will be displayed below the textbox else the corresponding error message will be displayed
Step 4. Select how you would like the tag to be propagated when tagging files that belong to a family. The options provided are -
Prompt every time
Apply the tag to just one item
Tag the whole family

Step 5. Choose if you would like to collect notes when the tag is applied. If this is set to 'Yes', then you can choose to make the collection of notes mandatory for this tag and the tag will not be applied unless a note is entered. Notes are useful to collect the reason for the application of a specific tag.
Click here to learn more about tag application notes
Step 6. Choose if you would like this tag to be a privilege tag. If the checkbox is selected then you will be prompted to enter a privilege-category. Privilege tags can be used to generate privilege logs and they are handled differently in Reports.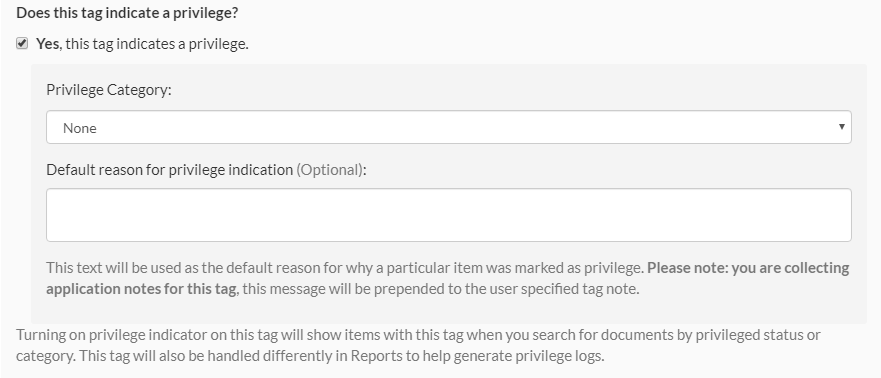 Learn more about privilege tags
Step 7. Click on the Create button at the bottom of the Create New Tag overlay. Your tag will now be listed in the 'Tags' view.
Renaming tags
Step 1. Navigate to the 'Tags' view by clicking on the button in the left pane
Step 2. Click on the ... button against the tag you wish to rename

Step 3. Type the new name you wish to give the tag into the 'Tag Name' box.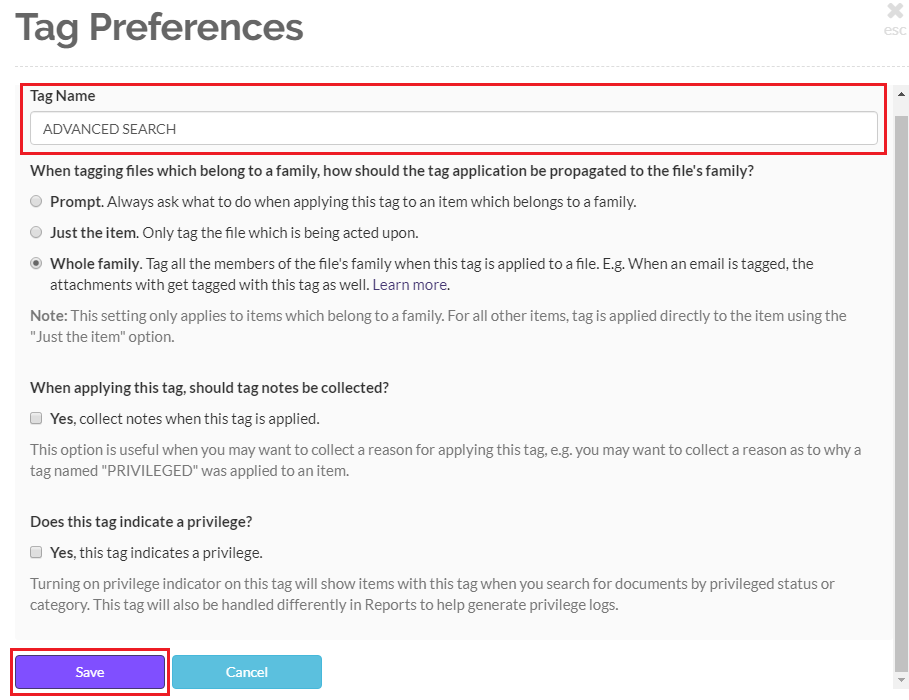 Note: The tag name is validated as you type it and any error in the name is displayed in the textbox below. If the tag name is valid then the message Name looks good is displayed below the textbox
Step 4. Click on the Save button
Deleting tags
Step 1. Navigate to the 'Tags' view by clicking on the button in the left pane
Step 2. Click the trashcan button on the far right against the tag you wish to remove completely from the case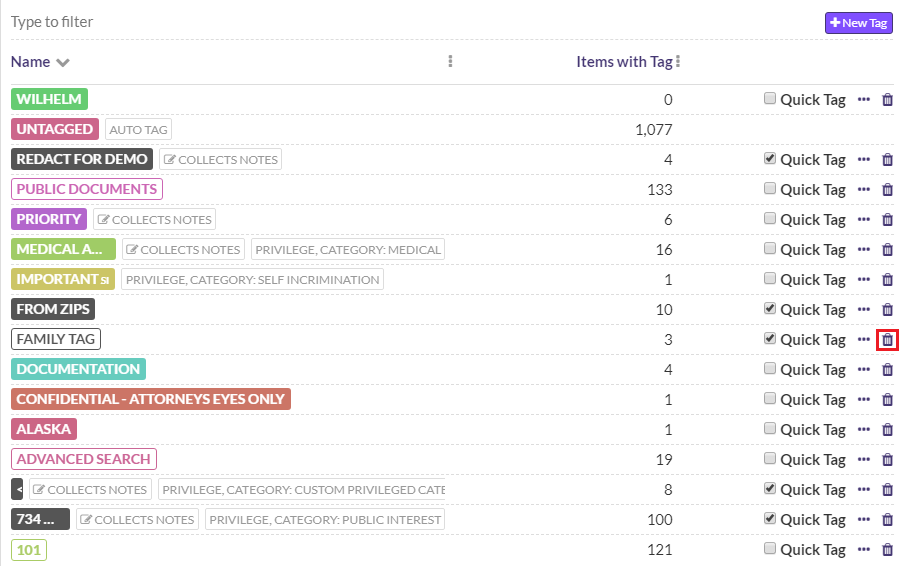 Step 3. Click on the Yes button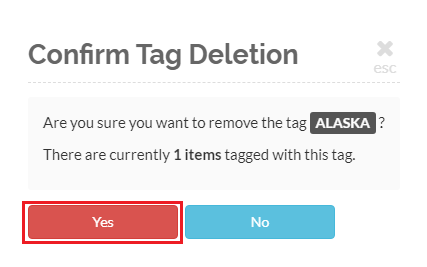 NOTE: deleting a tag will remove also instances of it from files in the case