Find all documents and emails matching your keyword - within a second!
Search by keyword and navigate results
GoldFynch provides "dropdown" search suggestions as you type in the search bar. Once a search has been performed, items within a folder can be quickly iterated through using the Next Document and Previous Document buttons.
1. Enter keyword into search bar
You'll find the GoldFynch search bar at the top of the page.
To demonstrate, let us use the Hillary Clinton emails that were made public. So, we type in 'Clinton'.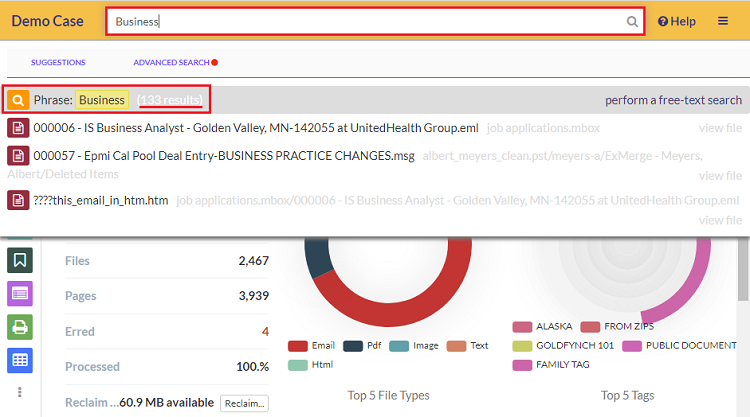 As we type, GoldFynch estimates the number of search results and offer suggestions. In the example above, GoldFynch estimates 44 results for Clinton.
2. Initiate search
Hit Enter to search for the keyword. Here's what you'll see: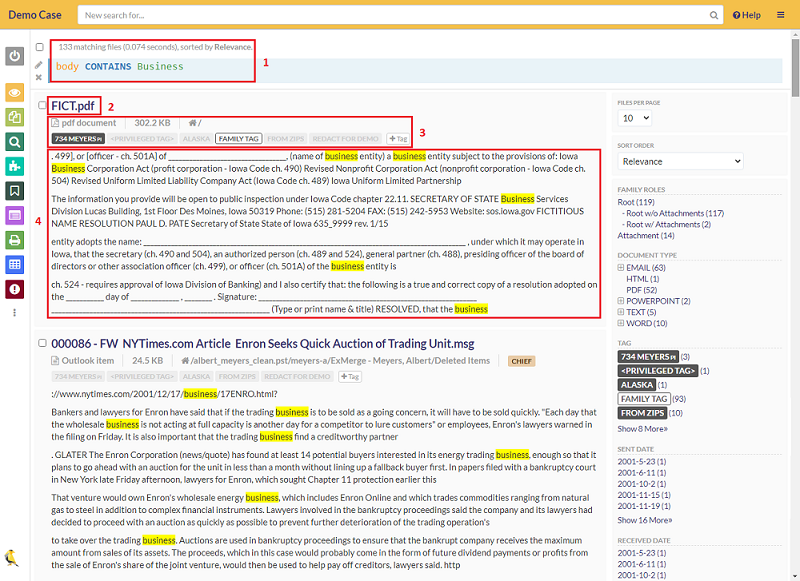 The number of results and the time taken for the search (below the search bar). In our example, GoldFynch made 44 matches in 0.0007 seconds. However big the search, GoldFynch usually does it within a second!
A list of files that have the keyword you searched for. In the above example, there is only one: C05794697.pdf.
A series of text snippets below the filename. GoldFynch displays the text surrounding the keyword each time it appears.
3. Click on a filename or a text snippet.
If you click on a filename (in our example above that would be C05794687.pdf), GoldFynch opens the file in the Document Viewer, with the keyword 'Clinton' highlighted in blue each time it appears.
If you click on a text snippet, GoldFynch opens the file in the Document Viewer, but this time at the page containing that particular snippet. Again, the keyword 'Clinton' is highlighted in blue each time it appears.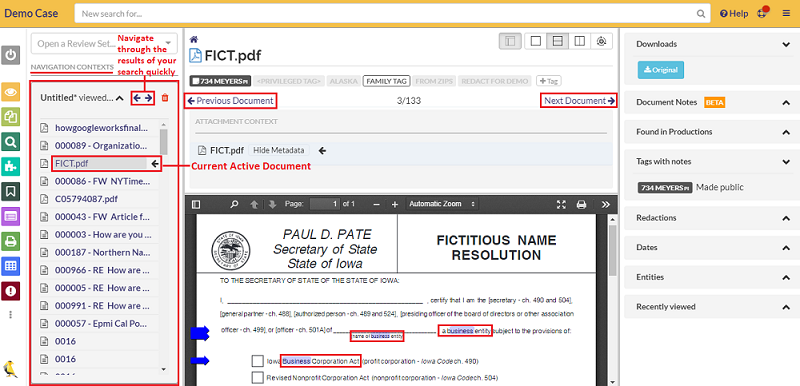 4. Cycle through documents in a folder
The Previous Document and Next Document buttons provide the ability to quickly move between documents within the same folder. Very useful for when you're taking notes or doing a quick review.
In the example below, the file is the first in its folder, so there is only a Next Document option.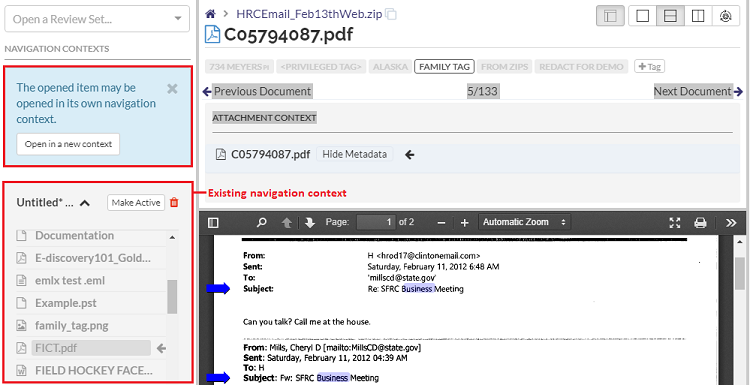 Note: If you navigate away from the Document Viewer, you can return to where you left off through the 'Doc View' button in the left pane