Use GoldFynch's advanced search engine to find the files and excerpts you want. Search for keywords, dates, email tags, file types, and across many other parameters
A powerful search engine
GoldFynch features a robust search engine that offers a great deal of functionality and flexibility.
Quick Searches and the Suggestions tab
The search bar, always found at the top of the GoldFynch interface, allows for quick and easy initiation of searches. Just type a phrase into the search bar while in the 'suggestions' tab of the search bar and hit the enter button to perform a quick search.
Special quick search queries
In addition to simple text searches, we have implemented some specific quick search query formats: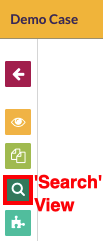 Once a search has been made, the results can always be found by navigating to the 'Search' view from the left pane.
Advanced Searches
The advanced search system allow for more complex searches to be performed, from which highly-refined results can be produced. Advanced searches can be carried out from the 'advanced search' tab of the search bar, and the 'advanced search' view which is accessed from the left pane. Here's a detailed look at how to perform advanced searches:
Slop function
It is sometimes useful to have a degree of flexibility while performing searches - you might not always require a document to match your search query exactly, and only getting 1:1 results can sometimes slow you down. GoldFynch's 'slop' feature helps with this. Here's how slop works:
Filter results
Once you've carried out a search, you'll find filters in the right side panel to help you narrow down searches.
The filters include Document Types, Tags, Primary Dates and Custodians and Sources.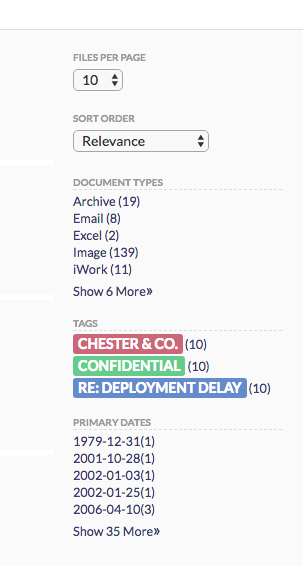 Video Guide