Creating a case just takes 3 quick steps.
How to create a case
Step 1. Log into your GoldFynch account: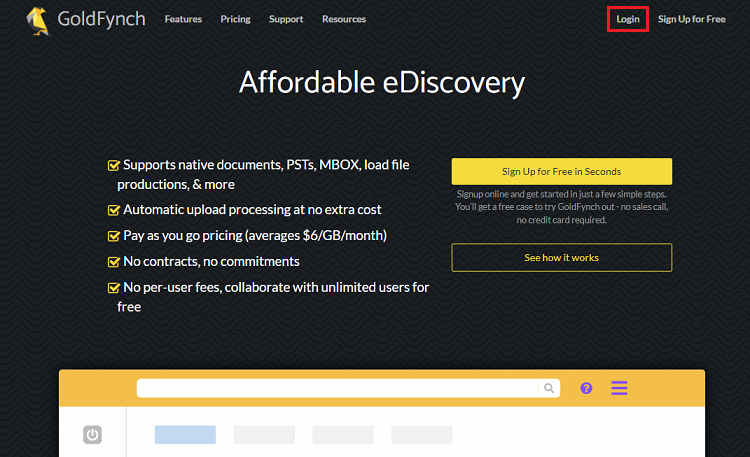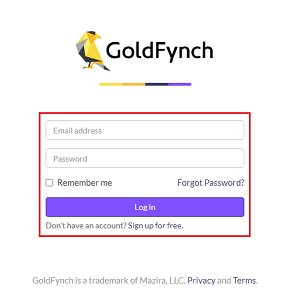 Step 2. Open the case creation screen
If this is your first time on GoldFynch, you will see a popup screen that looks like this: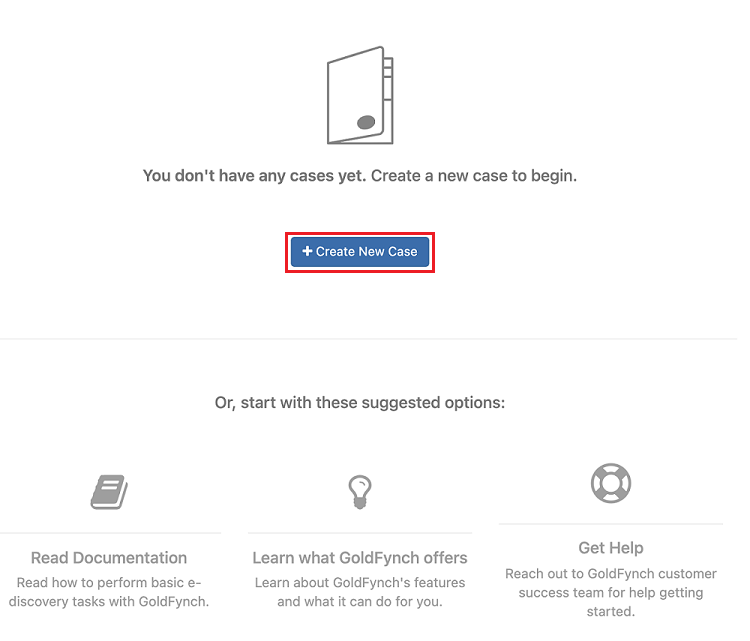 Click on the Create a Free Case button
Or, if you've opened GoldFynch before, your will see a screen like this:
Click on the +New Case button.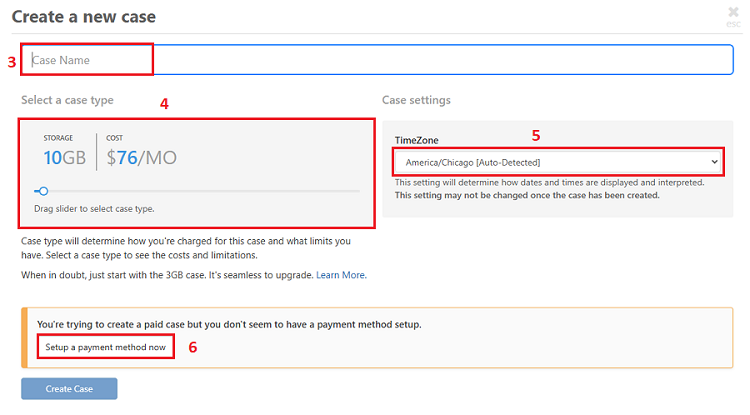 Step 3. Enter a name for the case into the text box
Step 4. Select a case plan by dragging the slider to the left or right
Step 5. Choose a time zone for the case. By default it detects the local time zone from your browser. Note that this cannot be changed after the case is created
Step 6. If you have selected a premium plan and haven't set up a payment method yet, you will need to now. Note that this step isn't required for the free plan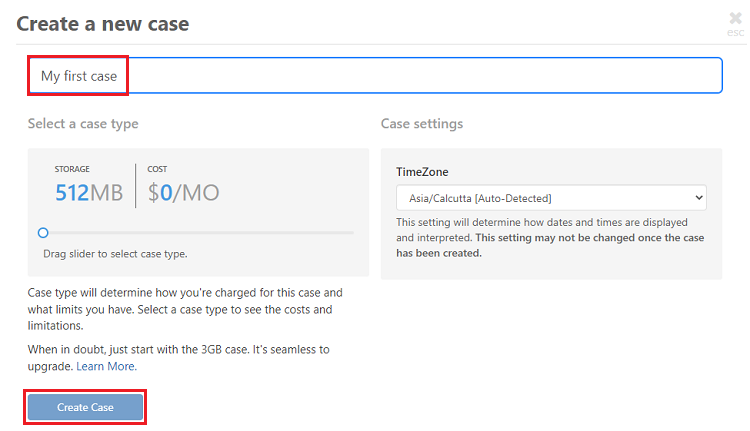 Step 7. Click on the Create Case button once you have chosen a plan, time zone and case name
Note: You can add any number of cases to your GoldFynch account.
More information on case sizes and prices can be found on the Case Overview Page